Music Step by Step GbR message 3 icon
Am Feldrain 34
50999 Köln
Deutschland
Tel.: 02236/3029731
E-Mail: office@music-step-by-step.com
Vertretungsberechtigte Gesellschafter: Stephan Becker, Christa Becker
Umsatzsteuer-Identifikationsnummer gemäß § 27 a Umsatzsteuergesetz: DE316889500
USt. wird nicht ausgewiesen, da der Verkäufer Kleinunternehmer im Sinne des UStG ist.
Plattform der EU-Kommission zur Online-Streitbeilegung: https://ec.europa.eu/odr
Wir sind zur Teilnahme an einem Streitbeilegungsverfahren vor einer Verbraucherschlichtungsstelle nicht verpflichtet, hierzu jedoch grundsätzlich bereit.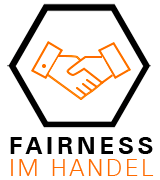 Mitglied der Initiative "Fairness im Handel".
Nähere Informationen: https://www.fairness-im-handel.de
Verantwortlicher im Sinne von § 18 Abs. 2 MStV:
Stephan Becker, Am Feldrain 34, 50999 Köln, Email: office@music-step-by-step.com
Alternative Dispute Resolution in accordance with Art. 14 (1) ODR-VO and § 36 VSBG:
Die Europäische Kommission stellt eine Plattform zur Online-Streitbeilegung (OS) bereit, die du unter https://ec.europa.eu/consumers/odr findest. Wir sind bereit, an einem außergerichtlichen Schlichtungsverfahren teilzunehmen.
Copyright © 2019, IT-Recht-Kanzlei · Alter Messeplatz 2 · 80339 München
Tel: +49 (0)89 / 130 1433 – 0· Fax: +49 (0)89 / 130 1433 – 60